Design Collective New York/Events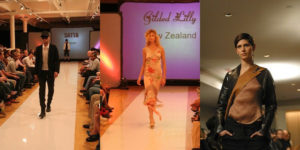 Design Collective New York is the easiest way to gain access to and discover emerging fashion designers and brands from around the world. Our runway show, taking place during New York Fashion Week, presents a select group of high-end and emerging designers to buyers, press, media and the public. Design Collective New York enables you to be the first to discover what's next in fashion, and get a first look at the latest collections, trends, new designers and innovation in fashion. The New York group runway showcase will be expanded to include other cities starting in 2018.
Lavender By B./E-Commerce-Brand Marketing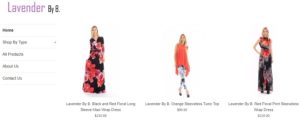 Lavender By B. is our premium women's wear brand available exclusively online at https://LavenderByB.com. We offer a carefully curated selection of chic, stylish, and fashionable pieces for the discerning woman. We create and produce the pieces in New York and market the brand online. The online store will be expanded to include jewelry, bottoms, shoes, and other accessories.